Links to Upcoming Astrological Conferences
9 listings in this category
Displaying items 1 - 9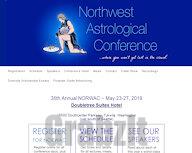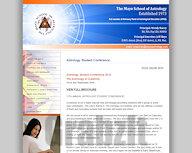 2017 Church of Light Conference
June 21, 2017 - June 25, 2017
Albuquerque, New Mexico, USA. This five day fun-filled and informative conference includes two days of pre-conference tours, a pre-conference intensive on the late 19th century American awakening of interest in Western esoteric traditions, and two full days of speakers focused on the intriguing subject of Magic in the tradition of The Brotherhood of Light.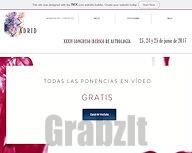 XXXIV Congreso Ibérico de Astrología
June 23, 2017 - June 25, 2017
Madrid, Spain. Iberian Astrological Conference. En esta edición del Congreso Ibérico de Astrología contaremos con la participación de 20 astrólogos nacionales e internacionales. Disfrutaremos de 19 ponencias durante los días 23, 24 y 25 de junio de 2017 en el marco escogido para el evento: el Centro Cultural Conde Duque, situado en la Calle del Conde Duque 11, - 28015- Madrid, España.
Lost Secrets of Renaissance Medicine Conference IV
August 12, 2017 - August 13, 2017
Portland, Oregon, USA. To revisit and examine the medical paradigms and treatment techniques of ancient, Medieval and Renaissance Europe. To discover the ideological "babies" of medicine tossed out with the bath water with the 18th century's wholesale changeover to our current western biochemical model of medicine. To compare indigenous and traditional European medical paradigms with those of Native America, India and China. To reconsider the validity of three traditional etiologies no longer acceptable to modern medicine: supernatural, astralic (from astrological influence), and karmic. To examine the evolution of Homo-centrism and its impact on modern western medical ideologies and treatment; environmental concepts, animal welfare. To encourage communication, respect and affection for living plants and animals.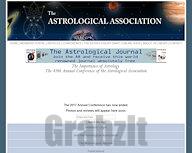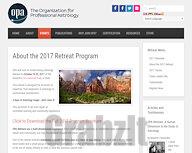 OPA 2017 Retreat: The Art of Living and Dying
October 19, 2017 - October 22, 2017
Zion National Park, Utah, USA. Presented by the Organization of Professional Astrologers (OPA). This year theme is inspired by the transit of Jupiter in Scorpio: The Art of Living and Dying. How does death serves a good life, and what is in the art of living and dying.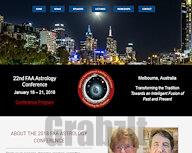 2018 FAA Astrology Conference
January 18, 2018 - January 21, 2018
Melbourne, Australia. "Transforming the Tradition: Towards an Intelligent Fusion of Past and Present." The 22nd International FAA astrology conference will be a memorable journey into participating in the transition and transformation of our tradition. This conference is dedicated to honouring the divisions in our tradition, not as separations or splits, but as representative of the diversity and breadth of astrological application and its unified capacity for marking out the human condition.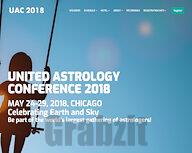 UAC 2018
May 24, 2018 - May 29, 2018
Chicago, Illinois, USA. United Astrology Conference 2018. Registration opens April 1, 2017. Sponsored by ISAR, AFA, and AVCA. See the website for speakers, hotel, and additional details as they become available.