Links to Upcoming Astrological Conferences
5 listings in this category
Displaying items 1 - 5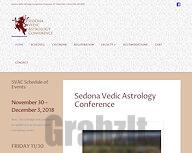 Sedona Vedic Astrology Conference
November 30, 2017 - December 03, 2017
Sedona, Arizona, USA. Come and explore the ancient Vedc sciences of wisdom and their application to the Modern Western World as we learn to walk the mystical path with practical feet. Jyotisha or Vedic Astrology reflects the science of light that assists in illuminating our path home to the divine. It is a powerful tool for understanding our karmic strengths as well as areas in our life that need healing. Vedic Astrology reflects our life lessons and soul's intention for this incarnation. This predictive science reveals our developmental life cycles of of spiritual evolution as well as career, relationships and optimal health.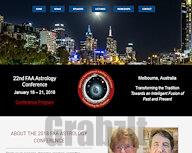 2018 FAA Astrology Conference
January 18, 2018 - January 21, 2018
Melbourne, Australia. "Transforming the Tradition: Towards an Intelligent Fusion of Past and Present." The 22nd International FAA astrology conference will be a memorable journey into participating in the transition and transformation of our tradition. This conference is dedicated to honouring the divisions in our tradition, not as separations or splits, but as representative of the diversity and breadth of astrological application and its unified capacity for marking out the human condition.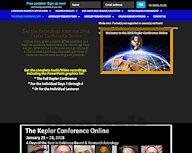 The Kepler Conference: Building the Future of Astrology
January 25, 2018 - January 28, 2018
Cocoa Beach, Florida, USA. Evidence-based research astrology on Florida's beautiful Space Coast. Exploring the evolutionary interface between planetary and living systems and the effects on human timing, performance and behavior.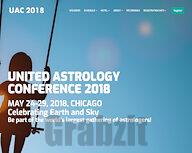 UAC 2018
May 24, 2018 - May 29, 2018
Chicago, Illinois, USA. United Astrology Conference 2018. Registration opens April 1, 2017. Sponsored by AFA, AFAN, AVCA, ISAR, and NCGR. See the website for speakers, hotel, and additional details as they become available.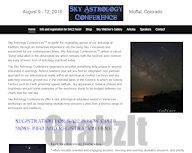 Sky Astrology Conference
August 09, 2018 - August 12, 2018
Moffat, Colorado, USA. Sky Astrology Conferences™ re-ignite the originating genius of our astrological tradition, through an immersive experience into the living Sky. Conceived and envisioned for our contemporary times, Sky Astrology Conferences™ deliver a robust, "living" education in the observable sky which remains both the bedrock and common ancestry of every form of astrology practiced today.