Links to Financial Astrology Sites
12 listings in this category
Displaying items 1 - 12
Astro4Business Intersections (Ellen Longo)
"Business Success Through Astrology." Blog, articles, advice, forecasts, and other information designed to use astrology to increase business success. Ellen Longo is a CPA, a Certified Financial Planner, and an astrologer.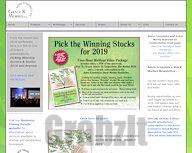 AstroEconomics, Inc.
The Astro Economics® method uses technical, fundamental and planetary cycle analysis in research for our books and newsletters.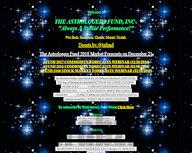 Astrologers Fund, Inc.
The Astrologers Fund mission objective is simple: To outperform ALL equivalent risk/reward portfolios that do NOT use financial astrology as one of their primary selection criteria.
Astrological Investing.com
Articles on investing, business and financial astrology, stock trading, and using technical analysis in conjunction with astrology. Online financial astrology classes, blogs, and more.
Astrology for Gann Traders
Astrology for Gann Traders offers a unique educational experience for traders wishing to decipher the esoteric mysteries veiled within the teachings of legendary trader W.D.Gann. Discover the keys to unlocking the ancient astrological knowledge encoded in Gann's novel,
The Tunnel Thru the Air
, and how to gain a trading edge.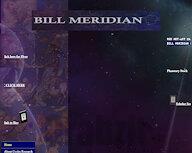 Bill Meridian's Cycles Research
Bill Meridian has been accurately forecasting markets for 25 years utilizing fundamental techniques, technical methodologies, and planetary cycles.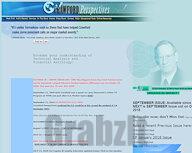 Crawford Perspectives (Arch Crawford)
Crawford Perspectives is a financial markets advisory service utilizing technical analysis and planetary cycles research to determine effective market-timing strategy.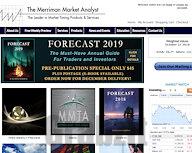 Merriman Market Analyst (Ray Merriman)
The Merriman Market Analyst (MMA) utilizes advanced research techniques to uncover patterns and trends that you can use to understand the present; and, from this method of understanding, gain valuable insight into the future.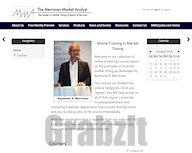 Merriman Market Timing Academy
The Merriman Market Timing Academy (MMTA) is the first in-depth training program ever offered on the subject of financial market timing. This Academy is designed to provide a truly unique and rare opportunity -- a "once in a lifetime" opportunity -- to learn the methodology of market timing as developed by Raymond A. Merriman, Commodities Trading Advisor (C.T.A.), and President of the Merriman Market Analyst, Inc., since 1981.