Personal Astrological Interpretations by Ed Perrone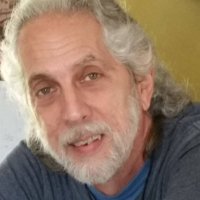 Ed Perrone
Exclusively through MyAstrology.net, you can now take advantage of individual astrological interpretations written for you personally by me, Ed Perrone, the owner of MyAstrology.net and a long-time professional astrologer and writer.
I began studying astrology in 1968, and practiced professionally during the 1980s and 1990s. In addition to my professional practice, I wrote numerous articles for a variety of publications, including 11 years as a columnist for American Astrology magazine.
Although I've been retired from the professional practice of astrology for some time now, I've stayed in touch with the community and worked on various astrological websites and informal projects throughout the intervening time.
Now I'm offering my services exclusively to visitors to MyAstrology.net by providing written individual chart interpretations and answering any related questions you may have.
You can choose from three types of interpretations:
Natal Chart Interpretation: This interpretation provides a detailed analysis of your individual natal horoscope. It discusses your various strengths and weaknesses, personality traits, life potentials, etc. If you have any specific questions or areas you would like to focus on, I will address them in the interpretation. Price: $75 USD
Six-Month Transit Forecast: This interpretation provides a detailed analysis of the astrological trends unfolding in your life over the coming six-month period, based on the transiting planets' motions around your natal chart. The interpretation will explain both long-term and short-term trends, including the various areas of life (family, career, health, etc.) which are involved, and it will provide descriptions of how you can best take advantage of these trends. Here again, if you have specific questions or areas of concern, I will address them for you. Price: $125 USD
Twelve-Month Transit Forecast: This intepretation is the same as the Six-Month Transit Forecast, except it covers the trends unfolding during the coming 12-month period. Price: $225 USD
These interpretations are personally written by me. They are not generated by computer. Instead, they are my personal interpretations of the astrological factors at play in your life, along with my personal answers to any questions you may have, written in detailed but easily understandable language.
The interpretations are provided as PDF files, which you can view or print on any computer. In addition to the interpretation, a graphic image of your natal chart is included.
Click here to begin your order