Links to Other Astrology Sites
Here is our ever-growing list of astrology-related websites. Please select a category to begin, or use the search box to search our database.
382 listings (332 unique sites) currently in the database.
A Random Link from Our Collection: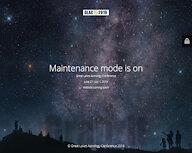 Great Lakes Astrology Conference 2016
Category: Astrological Conferences
April 14, 2016 - April 18, 2016
Ann Arbor, Michigan, USA. "Responsibly Facing Our Dreams." Great Lakes Astrology Conference is dedicated to the astrologer – beginner, intermediate and advanced. It does not matter if you are a lay person looking to have some fun or if you are seeking professional enhancement. We provide lectures of high quality content by excellent teachers to enhance education, knowledge, and professionalism of our attendees. Our objective is that you walk away feeling saturated and more than satisfied, holding you over until our next conference!
Copyright © 1997-2019 Ed Perrone. All rights reserved.