Links to Other Astrology Sites
Here is our ever-growing list of astrology-related websites. Please select a category to begin, or use the search box to search our database.
382 listings (332 unique sites) currently in the database.
A Random Link from Our Collection: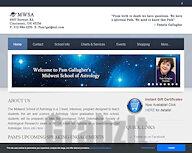 Midwest School of Astrology
Category: Astrology Schools and Education
The Midwest School of Astrology is a three-level, intensive program designed to teach students the art and science of astrology. Upon graduation from this school, students will be prepared to take the prestigious ISAR (International Society of Astrological Research) exam or NCGR exam for diploma as a board-recognized astrologer.
Copyright © 1997-2019 Ed Perrone. All rights reserved.