Links to Upcoming Astrological Conferences
4 listings in this category
Displaying items 1 - 4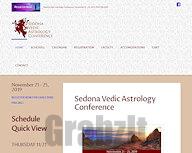 Sedona Vedic Astrology Conference
November 21, 2019 - November 25, 2019
Sedona, Arizona, USA. On behalf of the SVAC faculty and staff, we would like to invite you to the Sedona Vedic Astrology Conference to be held at the Poco Diablo Resort in beautiful Sedona, Arizona! Come and explore the ancient Vedic Sciences of wisdom and their application to the modern Western world as we learn to walk the mystical path with practical feet.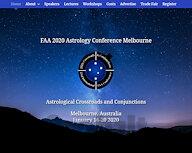 FAA 2020 Astrology Conference Melbourne
January 16, 2020 - January 20, 2020
Melbourne, Australia. "Astrological Crossroads and Conjunctions." Brian Clark and Glennys Lawton, co-convenors of the 2020 conference, invite you to join us in Melbourne, the art and cultural capital of Australia, for another magical celebration of astrology.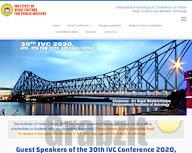 IVC Astrology Conference 2020
February 04, 2020 - February 09, 2020
Kolkata, India. 30th IVC Conference: "Indian Vedic Culture and Western Astrology." It is with great pleasure that the Institute for Vedic Culture (IVC) and the Krishnamurti Institute of Astrology (KIA) announce that their 30th International Astrological Conference will be held from 4th to 9th Febrayry 2020 in Kolkata, India.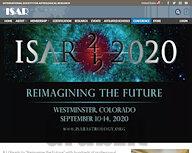 ISAR Conference 2020: Reimagining the Future
September 10, 2020 - September 14, 2020
Westminster, Colorado, USA. The conference theme pertains to three long-term cycles related to the Jupiter/Saturn conjunction taking place December 17-21, 2020, in 0° Aquarius. This powerful cosmic event occurs at the same time the Sun crosses the Galactic Center. Jupiter and Saturn leaving Capricorn (sign of tradition and conventional thought) for Aquarius (sign of a new frontier in thinking and communications) symbolizes a giant leap into the future for humanity.
Copyright © 1997-2019 Ed Perrone. All rights reserved.