Links to Upcoming Astrological Conferences
5 listings in this category
Displaying items 1 - 5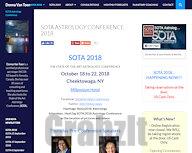 SOTA 2018
October 18, 2018 - October 22, 2018
Cheektowaga, New York, USA. STATE OF THE ART ("SOTA") is an astrology conference geared to intermediate, advanced, and professional astrologers. As the title implies, its function is to illustrate the state of the art/discipline of astrology by featuring popular speakers and hot topics that exemplify leading-edge thought and techniques.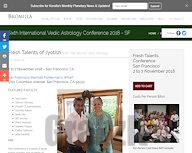 Sixth International Vedic Astrology Conference
November 02, 2018 - November 07, 2018
San Francisco, California, USA. This conference is a blend of great Jyotish masters and students of Komilla Sutton. Alumni of Komilla's academy who are now Jyotish masters in their own right. Many new speakers who get the first opportunity to present their knowledge after years of studying Vedic Astrology. Great knowledge is shared and fresh outlooks to Vedic Astrology makes it great conference to attend.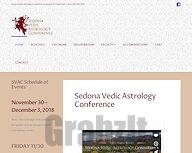 Sedona Vedic Astrology Conference
November 30, 2018 - December 03, 2018
Sedona, Arizona, USA. On behalf of the SVAC faculty and staff….we would like to invite to the Sedona Vedic Astrology conference to be held at the Poco Diablo Resort in beautiful Sedona, Arizona! Come and explore the ancient Vedc sciences of wisdom and their application to the Modern Western World as we learn to walk the mystical path with practical feet.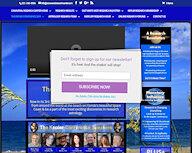 The Kepler Conference 2019
January 24, 2019 - January 27, 2019
Cocoa Beach, Florida, USA. Now in its 3rd year, join passionate researchers & thought leaders from around the world at the beach on Florida's beautiful Space Coast and be a part of the most exciting discoveries in research astrology.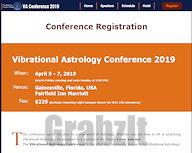 Vibrational Astrology Conference 2019
April 05, 2019 - April 07, 2019
Gainesville, Florida, USA. This conference opens the door to a new world of astrology. Whether you are new to VA or practicing Vibrational Astrologer, be prepared to a journey of the future. Come join us! The Vibrational Astrology Conference is the ultimate community resource for Vibrational Astrology!