Links to Upcoming Astrological Conferences
2 listings in this category
Displaying items 1 - 2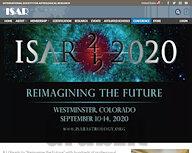 ISAR Conference 2020: Reimagining the Future
September 10, 2020 - September 14, 2020
Westminster, Colorado, USA. The conference theme pertains to three long-term cycles related to the Jupiter/Saturn conjunction taking place December 17-21, 2020, in 0° Aquarius. This powerful cosmic event occurs at the same time the Sun crosses the Galactic Center. Jupiter and Saturn leaving Capricorn (sign of tradition and conventional thought) for Aquarius (sign of a new frontier in thinking and communications) symbolizes a giant leap into the future for humanity.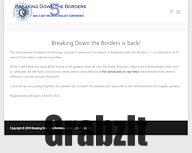 Breaking Down the Borders 5
November 06, 2020 - November 08, 2020
The International Academy of Astrology is proud to announce the launch of Breaking Down the Borders 5 — a celebration of 10 years of live major conferencing online. BDTB-5 will follow the usual BDTB format of 48 speakers from all over the world, live over 3 days from 6-8 November 2020. And to celebrate, we will have a brand new, never-before-done feature of live simulcasts in real time: live seminars from several different countries around the world! Visit the website for the most-updated speaker and registration information.
Copyright © 1997-2020 Ed Perrone. All rights reserved.