Links to Upcoming Astrological Conferences
3 listings in this category
Displaying items 1 - 3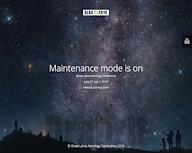 Great Lakes Astrology Conference
July 12, 2018 - July 16, 2018
Ann Arbor, Michigan, USA. "Empowering the Joyful Path." Great Lakes Astrology Conference is dedicated to the astrologer –- beginner, intermediate and advanced. It does not matter if you are a lay person looking to have some fun or if you are seeking professional enhancement. We provide lectures of high quality content by excellent teachers to enhance education, knowledge, and professionalism of our attendees.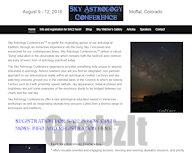 Sky Astrology Conference
August 09, 2018 - August 12, 2018
Moffat, Colorado, USA. Sky Astrology Conferences™ re-ignite the originating genius of our astrological tradition, through an immersive experience into the living Sky. Conceived and envisioned for our contemporary times, Sky Astrology Conferences™ deliver a robust, "living" education in the observable sky which remains both the bedrock and common ancestry of every form of astrology practiced today.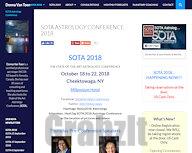 SOTA 2018
October 18, 2018 - October 22, 2018
Cheektowaga, New York, USA. STATE OF THE ART ("SOTA") is an astrology conference geared to intermediate, advanced, and professional astrologers. As the title implies, its function is to illustrate the state of the art/discipline of astrology by featuring popular speakers and hot topics that exemplify leading-edge thought and techniques.