Links to Other Astrology Sites
Here is our ever-growing list of astrology-related websites. Please select a category to begin, or use the search box to search our database.
387 listings (337 unique sites) currently in the database.
A Random Link from Our Collection: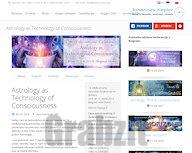 19th Balkan International Astrology Conference
Category: Astrological Conferences
March 08, 2019 - March 10, 2019
Belgrade, Serbia. "Astrology as Technology of Consciousness." Welcome to the annual International Astrology Conference on Balkan! Come and experience Belgrade hospitality, meet new friends and listen prominent speakers from the United States, Canada, Iran, Norway and Serbia.
Copyright © 1997-2020 Ed Perrone. All rights reserved.