Welcome to MyAstrology.net!

MyAstrology.net offers a variety of data, forecasts, and other resources for astrologers and those who are interested in astrology.
Today's Lunar Aspects
July 22, 2017
Today is Challenging

Current time: 4:52 pm GMT
Times are GMT
6:33am - Moon trine Neptune:
Your idealism surges, but you may be just a little disappointed that your dreams are not yet reality.

9:33am - Moon square Jupiter:
Social or peer pressures may have you in a bind. Compromise is possible, if you're open to it.

12:49pm - Moon opposite Pluto:
Ruthlessness can take an emotional toll, whether you are the giver or the receiver. Avoid dangerous or volatile situations.


The lunar aspects and Moon-sign changes give a quick read of the overall tone of the day. The exact time of each aspect shows when that trend "peaks" for the day. All times are given in GMT.

Subscribe to Today's Lunar Aspects in a feed reader
View tomorrow's lunar aspects
Current Planetary Positions
July 22, 2017
4:52 pm GMT
Sun: 00 Leo 04
Moon: 20 Cancer 20
Mercury: 26 Leo 03
Venus: 19 Gemini 47
Mars: 01 Leo 25
Jupiter: 15 Libra 50
Saturn: 22 Sagittarius 04 Rx
Uranus: 28 Aries 28
Neptune: 13 Pisces 56 Rx
Pluto: 17 Capricorn 49 Rx

Current Moon Phase
July 22, 2017
4:52 pm GMT
Waning Crescent
Sun-Moon angle: 350° 16'
Aspect: No major aspect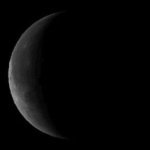 If you missed any issues of our newsletter, you can read them online. You can also subscribe at that page, so you don't miss any more!
Today's Astrology Blog Posts
Some of the latest posts and headlines from astrology blogs around the web.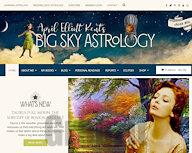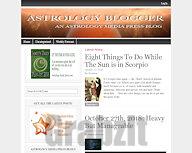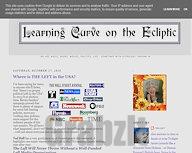 Live Videochat Readings
LIVE videochat readings with astrologers, Tarot readers, psychics, and other expert readers. Try it now for free!
Upcoming Astrological Conferences
August 12, 2017 - August 13, 2017
Portland, Oregon, USA. To revisit and examine the medical paradigms and treatment techniques of ancient, Medieval and Renaissance Europe. To discover the ideological "babies" of medicine tossed out with the bath water with the 18th century's wholesale changeover to our current western biochemical model of medicine. To compare indigenous and traditional European medical paradigms with those of Native America, India and China. To reconsider the validity of three traditional etiologies no longer acceptable to modern medicine: supernatural, astralic (from astrological influence), and karmic. To examine the evolution of Homo-centrism and its impact on modern western medical ideologies and treatment; environmental concepts, animal welfare. To encourage communication, respect and affection for living plants and animals.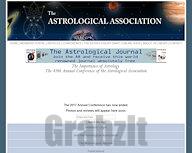 September 08, 2017 - September 10, 2017
Wyboston Lakes, United Kingdom. The AA's 49th annual conference, "The Importance of Astrology," takes place 8th - 10th September 2017 at Wyboston Lakes near Cambridge.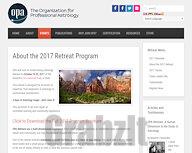 October 19, 2017 - October 22, 2017
Zion National Park, Utah, USA. Presented by the Organization of Professional Astrologers (OPA). This year theme is inspired by the transit of Jupiter in Scorpio: The Art of Living and Dying. How does death serves a good life, and what is in the art of living and dying.
Which Zodiac Sign Is Your True Soulmate?
Take our fun new quiz and find out! Your soulmate is out there, and this brief quiz can give you insight into who he or she may be.