Welcome to MyAstrology.net!

MyAstrology.net offers a variety of data, forecasts, and other resources for astrologers and those who are interested in astrology.
Today's Lunar Aspects
June 25, 2017
Today is Challenging

Current time: 3:41 pm GMT
Times are GMT
3:28am - Moon opposite Pluto:
Ruthlessness can take an emotional toll, whether you are the giver or the receiver. Avoid dangerous or volatile situations.

4:56am - Moon sextile Venus:
Decorating, art, music, and other creative activities come to the fore. Open your heart to inspiration.

6:44pm - Moon square Uranus:
Sudden emotional upsets may have you down. There's probably a bright side, but you won't see it for a few days.

10:06pm - Moon enters Leo


The lunar aspects and Moon-sign changes give a quick read of the overall tone of the day. The exact time of each aspect shows when that trend "peaks" for the day. All times are given in GMT.

Subscribe to Today's Lunar Aspects in a feed reader
View tomorrow's lunar aspects
Current Planetary Positions
June 25, 2017
3:42 pm GMT
Sun: 04 Cancer 16
Moon: 26 Cancer 04
Mercury: 09 Cancer 13
Venus: 19 Taurus 52
Mars: 13 Cancer 50
Jupiter: 13 Libra 36
Saturn: 23 Sagittarius 45 Rx
Uranus: 27 Aries 56
Neptune: 14 Pisces 15 Rx
Pluto: 18 Capricorn 29 Rx

Current Moon Phase
June 25, 2017
3:42 pm GMT
Waxing Crescent
Sun-Moon angle: 21° 48'
Aspect: No major aspect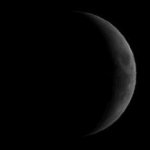 If you missed any issues of our newsletter, you can read them online. You can also subscribe at that page, so you don't miss any more!
Today's Astrology Blog Posts
Some of the latest posts and headlines from astrology blogs around the web.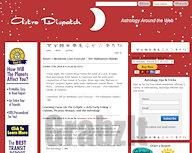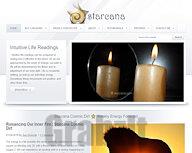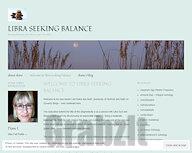 Live Videochat Readings
LIVE videochat readings with astrologers, Tarot readers, psychics, and other expert readers. Try it now for free!

Upcoming Astrological Conferences
June 21, 2017 - June 25, 2017
Albuquerque, New Mexico, USA. This five day fun-filled and informative conference includes two days of pre-conference tours, a pre-conference intensive on the late 19th century American awakening of interest in Western esoteric traditions, and two full days of speakers focused on the intriguing subject of Magic in the tradition of The Brotherhood of Light.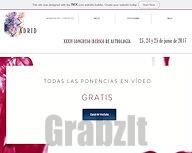 June 23, 2017 - June 25, 2017
Madrid, Spain. Iberian Astrological Conference. En esta edición del Congreso Ibérico de Astrología contaremos con la participación de 20 astrólogos nacionales e internacionales. Disfrutaremos de 19 ponencias durante los días 23, 24 y 25 de junio de 2017 en el marco escogido para el evento: el Centro Cultural Conde Duque, situado en la Calle del Conde Duque 11, - 28015- Madrid, España.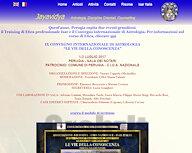 July 01, 2017 - July 02, 2017
Perugia, Italy. Il Convegno Internazionale di Astrologia ha un duplice obiettivo: Diffondere l'Astrologia, come strumento di consapevolezza e di empowerment; Promuovere l'Intercultura e il pluralismo astrologico. Il tema di quest'anno è la Conoscenza, secondo la visione interdisciplinare. La Conoscenza conferma l'antico e sacro legame tra ciò che è in alto e ciò che è in basso, abbracciando i valori insiti in ogni settore del sapere. I raggi luminosi dei corpi celesti ci suggeriscono come esplorare la nostra essenza. L'Astrologia ci aiuta a trascendere la frattura tra il sacro e il profano, validando le varie forme di una realtà multi sfaccettata.
Which Zodiac Sign Is Your True Soulmate?
Take our fun new quiz and find out! Your soulmate is out there, and this brief quiz can give you insight into who he or she may be.